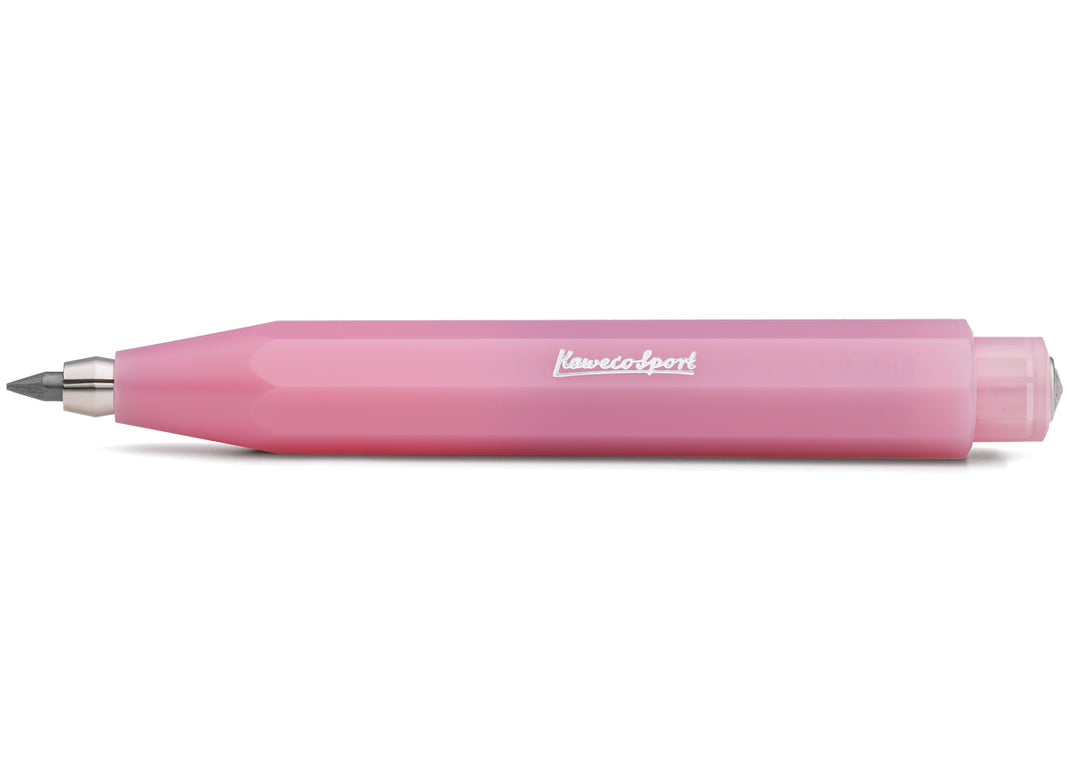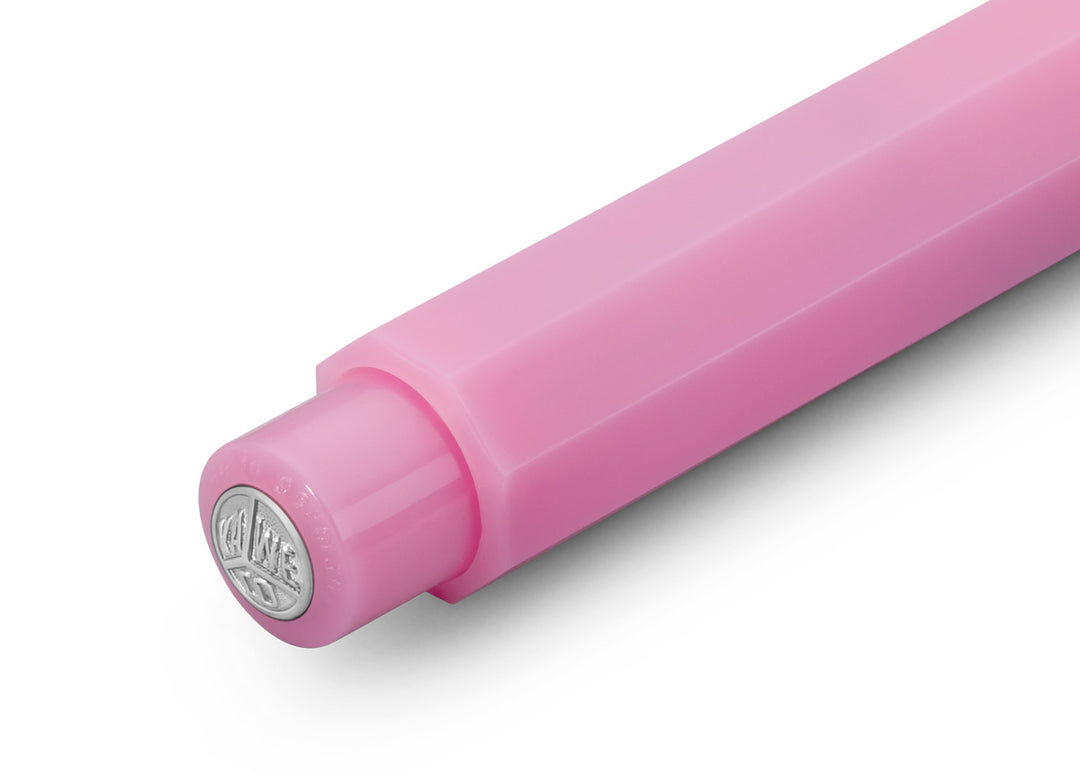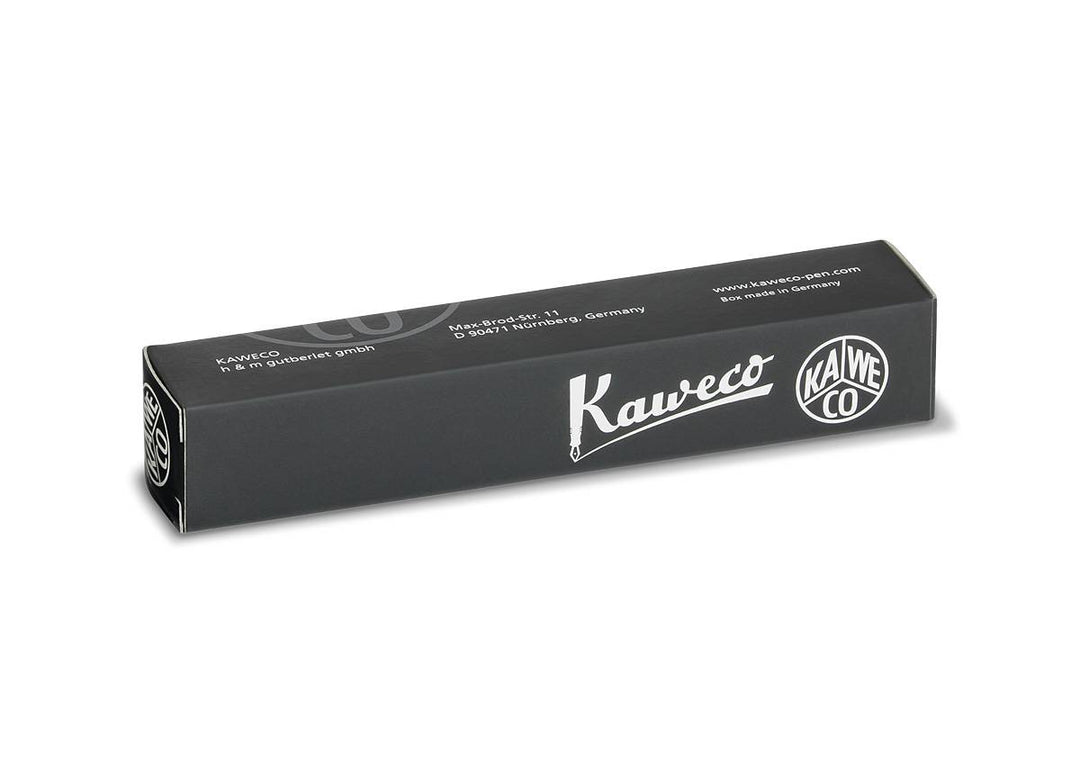 KAWECO FROSTED SPORT CLUTCH PENCIL BLUSH PITAYA 3.2 MM
---
In stock, ready to ship

Inventory on the way
The Kaweco Sport closely follows the original 1935 Kaweco octagonal design
Super compact design, just 105mm long and 14mm in diameter
Made from tough but exceptionally lightweight ABS plastic
Features the Kaweco logo in metal on the end of the cap
Pressing the button opens the drop clutch mechanism, allowing the lead to be extended, retracted, or replaced. Uses standard 3.2mm lead.
Supplied with one 3.2mm 5B graphite lead and presented in Kaweco Paper Gift Box
Made in Germany
The fine and stylish appearance of the clutch pencil in the colour variation Blush Pitaya leaves room for relaxation and deceleration. The pink has a gentle effect and is reminiscent of a dragon fruit in its appearance.
The writing instruments of the Frosted Sport series come in fresh, pastel colours and are characterized by a slightly opaque, milky surface. This series gives the classic Kaweco Sport a completely modern touch. Matching the cool shades, the elements were kept in silver, like the logo cap. In Addition to ink-based writing instruments, the series offers a clutch pencil with high-quality mechanics as well. Our clutch pencils have a velvety soft writing feel and a high level of drawing comfort. The comparatively broad lead can be used for dynamic strokes and varying widths can be drawn, depending on angle and pressure.
The pen is almost completely manufactured and assembled in Germany, only the high-quality and precise mechanics are imported from Japan.
The line width of the lead is 3.2 mm with a hardness grade of 5B. We also offer suitable refills, so the drawing and writing fun never stops. As a suitable addition, there are leather pouches for one or two Kawecos available, they protect the pen from getting scratches while on the go and you can ensure that they will be stowed away safely in your pocket or bag. If you like your pencil compactly attached to a notebook, you can equip the clutch pencil with a clip in silver gold, bronze or black.
We offer two types of shipping: Standard and Expedited.

Standard Shipping: We use SF Express, Hong Kong Post, or Taiwan Post by Air Registered Mail for a flat rate of USD6.99 or equivalent. However, orders totalling USD99 or equivalent and above will qualify for FREE standard shipping.

Expedited Shipping: This option is available worldwide and costs a flat rate of USD25 or equivalent. We use couriers such as FedEx, DHL, UPS, and others for expedited shipping.
For more information about our shipping policy, please click here.